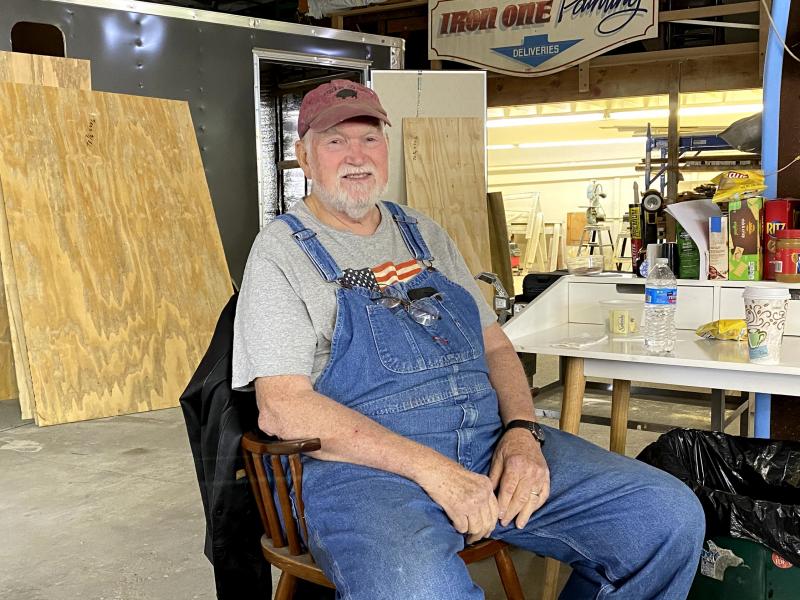 The state American Legion has chosen Ed Harmon, a Vietnam veteran and member of American Legion Post 36 in Boothbay, for the 2021 Service Officer of the Year Award. Harmon is being recognized for his work providing one-on-one care for veterans.  
"It's not a part-time job," said Harmon. "I get phone calls at 3 o'clock in the morning."
He makes himself available to veterans and their families any way he can, from filing claims or medical paperwork to accompanying them to doctor's appointments. 
Harmon said he takes the "hard cases" with veterans who have become "dysfunctional" because they believe nobody understands what they've been through. "They didn't think (people) understood, but I do understand. It takes time to get their confidence. And I take that time. I just don't shrug them off to the side because they need to know that somebody does care about them. I'm going to fight for them." 
Harmon recalled a recent case of a Vietnam veteran from Pennsylvania who has since moved to Maine. The veteran is disabled and has been living off $900 a month in a non-insulated, 600-foot shack for 11 years. Near the end, the veteran was eating half of one meal a day.  "He wanted to give up. I said, 'You don't give up because I don't give up,'" said Harmon. The process was hard, with misdiagnoses and bureaucratic red tape, but with Harmon's help, the veteran secured 100% disability and a stipend. 
In addition to his one-on-one work, Harmon is president of the Boothbay Veterans Emergency Temporary Shelter (V.E.T.S.) program that retrofits 7×10 foot cargo trailers to give veterans housing until they can be placed in a shelter or permanent home. The trailers include a microwave, refrigerator, heater and portable commode. New trailers will also be wheelchair accessible and include a larger bed for couples and women with small children. 
In 2019, it was estimated there were 103 homeless veterans in Maine, according to Maine State Housing Authority. Harmon said the number has gone up since the COVID-19 pandemic and will continue to rise as eviction protections are lifted. He also said 189 homeless veterans have died this year. 
V.E.T.S. has almost completed 12 trailers. The goal is 100 more.
The program also insures the trailers to bypass the state's required veteran verification process. "Our rule is they say they're a vet, they're a vet until proven otherwise," said Harmon. "So, for a state to take a trailer they got to go by our rule because we're insuring them. They have no liability."
Noting the trailers' cost-effectiveness to the state, Harmon said it takes $3 to power the trailer, compared to $147 a day for a motel. 
The trailers have been making a difference across the state. After three and a half months in a trailer, one couple saved enough money for an apartment and two months' rent. A trailer has gone as far as Acadia National Park, more than 110 miles from Boothbay, to shelter a veteran who had been living in the park for 100 days. 
"The veteran went inside, looked around, sat on the edge of the bed, and said, 'I just died and went to heaven,'" recalled Harmon. Harmon tapped two fingers against his heart. "Now, if that doesn't hit somebody here."
Boothbay V.E.T.S. is a tax-deductible, non-profit 501c3 organization. Donations can be mailed to Boothbay V.E.T.S. Inc., P.O. Box 402, East Boothbay, ME 04544
Volunteers are also needed. Call 633-7935 or (207) 242-9310.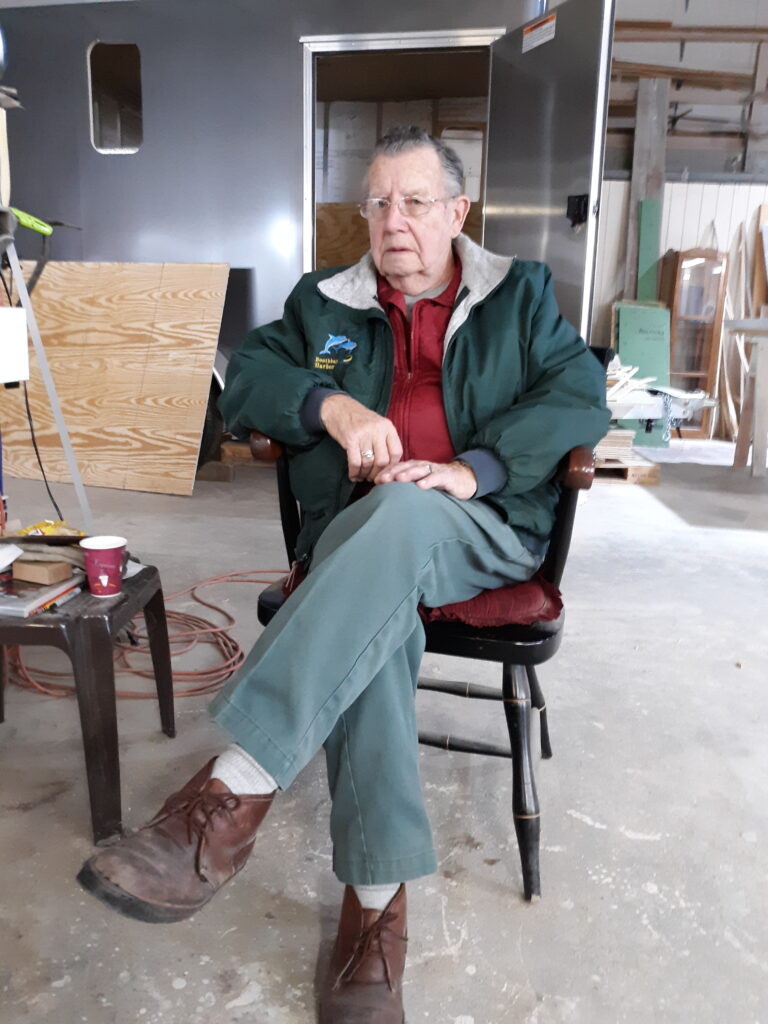 Arthur Richardson - Vice President
Retired Fire Chief Arthur Richardson 57 years veteran of the Boothbay Harbor Fire Department joined the Department in May 1964. He served as fireman truck operator, was promoted to Captain in 1971. Assistant Chief in 1972, and to First Assistant Chief in 1973.
He served as First Assistant Chief for 25 years. He was promoted to Fire Chief in 1998 and retired in 2000.
Arthur was also a member of the Maine Chiefs Association, member of the New England Chiefs Association and has served as a member of the Lincoln County Fire Chiefs for 40 years of which he is currently still active. He was instrumental in founding and start the Boothbay Region Ambulance Service and served as a charter member. Through his persistent determination, he designed and obtained the current distinctive Fire Fighter license plates with the assistance from Marge Kilkelly, former State Representative and Secretary of State. He is still an active member of the Boothbay Harbor Fire Department.
Arthur graduated from Morse High School, Bath Maine in 1954. Upon graduation, He joined the Air Force where he served in Morrocco during the Korean War from 1954 to 1962. Adding to his list of accomplishments, he served as Master of the seaside Lodge #144 of the Free Masons in Boothbay Harbor, commander of American Legion Post #36 of Boothbay Harbor, and is presently Worthy Patron of the Eastern Star Crescent Chapter #54 of Boothbay. He has served as President of the Boothbay Harbor Cemetery District Associatio for over 15 years. He was employed by Harold "sonny" Simmons of Simmons and Harrington Funeral Home and Ambulance Service for 30 years. Simmons, Harrington & Hall Funeral Home, now under the direction of owner, Michael Hall, as well as Hall Funeral Home in Waldoboro, Maine for 21 years, culminating in 51 years of service for Simmons, Harrington & Hall Funeral Homes. In addition he worked for Bath Iron Works (BIW) for 14 years, Harbour Electric as a Electrician, in addition to 36 years at Judge Boat as a Carpentor and a Tug Boat Engeneer for Eliot Winslow Tugs in South port as a welder. also a 35 years as a cook for American Legion Post 36.

Arthur Richardson has indeed devoted his life to graciously aiding friends and strangers aloike generously reaching out in difficult times of grief and need, striving to make a difference in the community and in the lives of others. for just one man, he has accomplished what many only dream of and is more than worthy to receive such a prestigious award of recognition.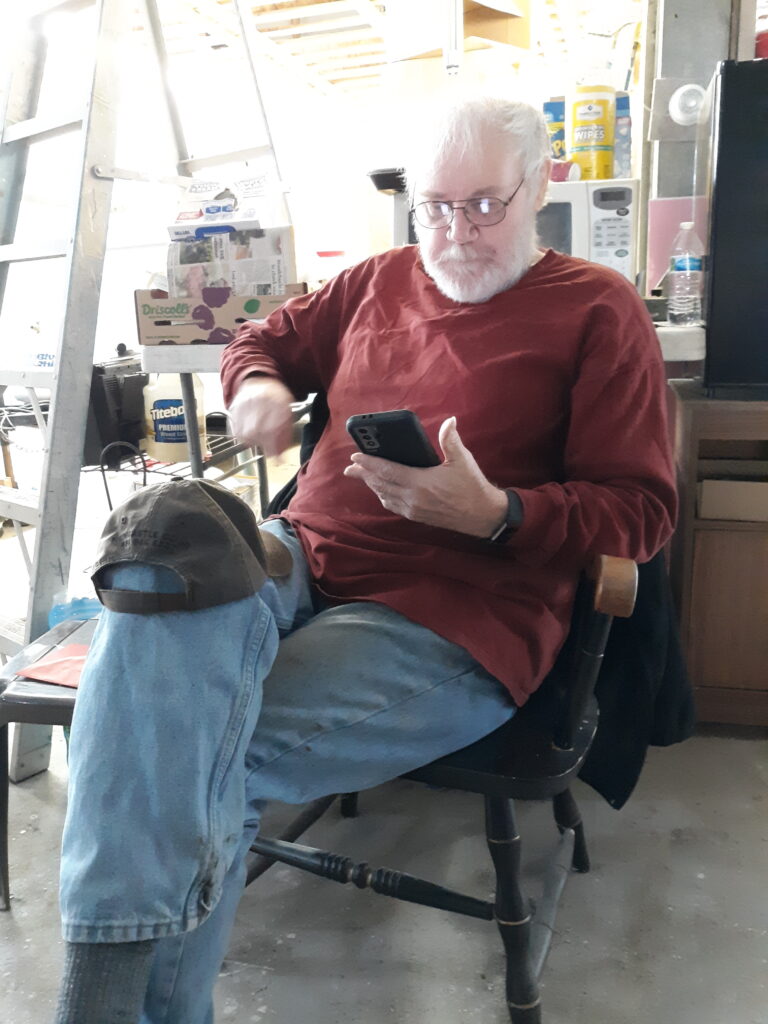 John Hargreaves - Treasurer