You can text "

Text "sheltervets" to (888) 444-8774 to give". If you text, you will receive a text with a link to the donation page .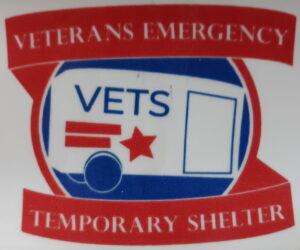 IN ITS FIRST PUBLIC PRESENTATION, INTENTIONALLY AT A LOCAL LEVEL, THE VETERAN EMERGENCY TEMPORARY SHELTER (V.E.T.S) CONCEPT WAS UNVEILED. MUCH IS YET TO BE SAID AND DONE TO RAISE AWARENESS FOR THIS PROJECT. WATCH FOR UPDATES, BUT LET IT BE KNOWN … IT STARTED HERE … AT A SMALL AMERICAN LEGION HALL #36, IN A COMMUNITY KNOWN AS THE BOOTHBAY AREA. WE ARE PROUD TO HELP TACKLE THE NEEDS OF OUR HOMELESS VETERANS HERE IN THE STATE OF MAINE AND POSSIBLY REACHING OUTSIDE TO NEIGHBORING STATES IN THE FUTURE. ANYONE WISHING TO CONTRIBUTE TO THIS CAUSE CAN FORWARD TAX DEDUCTIBLE DONATIONS OR OFFER HANDS ON ASSISTANCE WITH FUTURE TRAILER BUILDS.


As of 24 October 2020 with the effective date of August 4, 2020.
Boothbay V. E. T. S. (Vetrans Emergency Temporary Shelter)

at 752 Wiscasset Road, Boothbay, ME 04537-0000
Became a 501(c)(3).
our Employer ID Number is 85-2673246.
Public charity status is 170(b)(1)(A)(vi).
DLN: 26053644001780
All(100%) Donations goes towards the Building of the Trailers, No donations goes anywhere but into the trailers.
Another way to Donate is to send a check or money oder to the following address.
THANK YOU!
Boothbay V. E. T., INC.
P.O. Box 402
East Boothbay, ME 04544