The Events is upcoming activities to support Boothbay V. E. T. S Inc. to accomplish its mission. To get the Veterans out of the woods and off the streets and into a warm safe shelter that they deserve.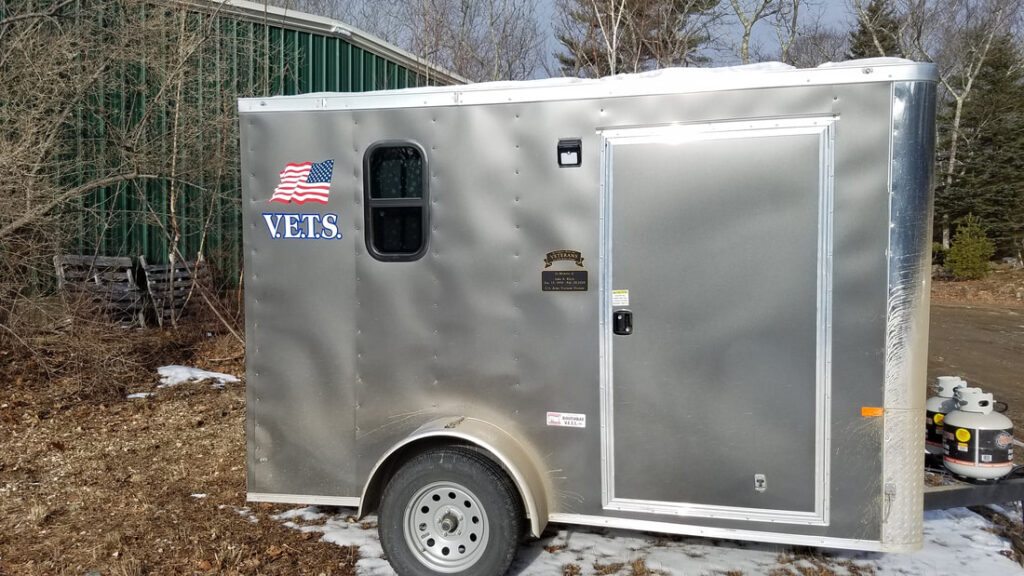 Boothbay V. E. T. S will be at the Brunswick-Topsham Memorial Day Parade. Come and see us and visit the trailer.

Brunswick - Topsham Memorial day events
07:00 | Units start forming on Monument Place
08:00 | Route 201 & Main St will close to traffic
08:15 | Units start to line up on Monument Place.
08:45 | Observance begins at Monument Place
09:00 | Parade begins starts towards Brunswick
09:30 | Observance on the bridge
09:45 | Decorated Bikes enter parade
11:00 | Observances at Brunswick Mall begin
Memorial Day is an American holiday, observed on the last Monday of May, honoring the men and women who died while serving in the U.S. military. Memorial Day 2023 will occur on Monday, May 29.
Originally known as Decoration Day, it originated in the years following the Civil War and became an official federal holiday in 1971. Many Americans observe Memorial Day by visiting cemeteries or memorials, holding family gatherings and participating in parades.
Unofficially, it marks the beginning of the season. Glorious spring days on the Mid-coast of Maine are what we look forward to each season. Sparkling water, a cool sea breeze and everything is going green. It's a magical time to be here in Maine, and a quiet one shared by those in the know.
Old-fashioned Memorial Days observances are the kind of things we hold on to and what keeps bringing you back once more.
Stay tuned for the calendar of events..
Boothbay V. E. T. S will Attend the Boothbay Memorial Day Parade.
Come see and Visit us. See What we have for the Homeless Veterans.


Please join Boothbay V. E. T. S. and others for a BBQ Picnic:
• Location: Boothbay American Legion
• Date: Saturday, August 19, 2023
• Time: Noon (12:00 pm) To 3 Pm
• Cost: $ 12 for Adults and $ 6 for 5 to 12 and Age 4 and under Free