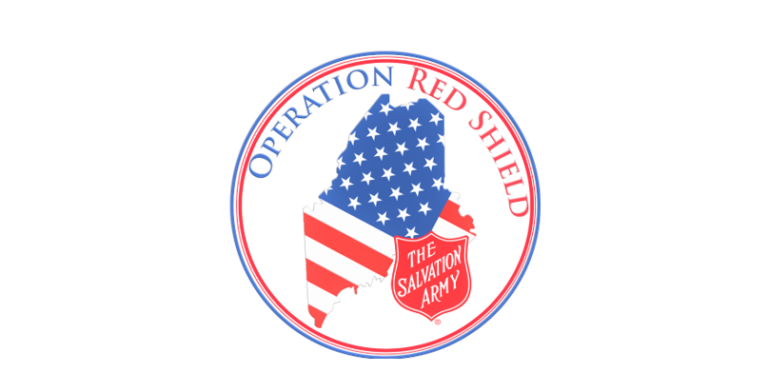 The Salvation Army Operation Red Shield
This program has been designed to provide services for U.S. Military members, Veterans, and their families. ORS is a case management program that is committed to filling the gaps in the existing Veteran-related social service programs. Our case managers are committed to fulfilling any unmet needs by assessing any underlying issues that are ultimately leading to more struggles. Some examples of these issues are financial instability, substance abuse, and mental or physical health conditions.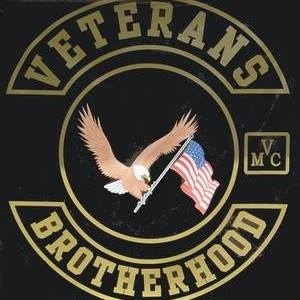 Maine Veterans Brotherhood
Veterans Brotherhood VMC is a non-terrorial Motorcycle club comprised of both non-Combat and Combat Veterans from Canada and Maine. To help Veterans homelessness, Familes etc. Veterans that may need direction in helping themselves with VA benefits
and support with their PTSD and TBI experiences.
Our organization is open to the public and encourage participation. We supply help for homeless Vets which may need to be housed in a hotel,
help with food, clothes and anything to bring them back into a productive way of life.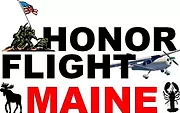 Honor Flight Maine is a non-profit organization created solely to honor America's Veterans for all their service and Sacrifices. We transport our heroes to Washington, D.C. to tour, experience and reflect at their memorials. Top priority is given to our most frail veterans -terminally ill veterans of all conflicts and World War II survivors. Korean and Vietnam Veterans are also transported on the first-come, first-served, space-available basis.
Of all the wars in recent memory, it was World War II that truly threatened our very existence as a noation – and as a culturally diverse and free society. According to the Department of Veterans Affairs, an estimated 600 WWII Veterans die every day. Our time to express our thanks to these most senior heroes is rapidly running out.
Your help is urgently needed to make their last hopes and dreams of finally visiting THEIR memorial a reality.
Mission: We are a group of motorcycle enthusiasts organized to work diligently to support our troops and first responders, assist our veterans, honor our fallen, and support the Constitution of the United States. You do not need to be a veteran nor ride a motorcycle to join. You need only have a love of country and a calling to support and honor those who have and continue to secure the freedoms we enjoy.
Results: The Patriot Riders of America – Maine Chapter Two works in various ways to assist our veterans and first responders, from helping move and packing belongings in and out of storage, building access ramps, to standing in honor on flag lines for our fallen.
If you know of someone in need of assistance or would like members to be present for an honor flag line, please reach out to us via our Request for Assistance form. A member of the Executive Board will follow up to see how we can be of assistance.

The Travis Mills Foundation supports recalibrated veterans and their families through various programs that help these heroic men and women overcome physical and emotional obstacles, strengthen their families, and provide well-deserved rest and relaxation.
We support these veterans through our nationally recognized retreat located in the Belgrade Lakes Region of Maine. Veteran families who have been injured in active duty or as a result of their service to our nation receive an all-inclusive, all-expenses-paid, barrier-free experience in Maine where they participate in adaptive activities, bond with other veteran families, and enjoy much-needed rest and relaxation in Maine's outdoors.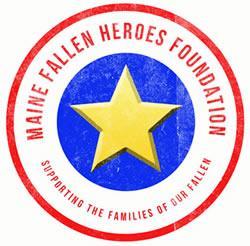 Maine Fallen Heroes Foundation
Causes: Arts & Culture, Emergency Assistance, Human Services, Humanities, Military & Veterans Organizations, Philanthropy, Philanthropy, Charity & Voluntarism Promotion, Veterans
Mission: We're here to support Gold Star family members who have lost a loved one during combat or due to accident or illness during active duty or reserve military service since WWII. Our families come from all over Maine and embrace each other with compassion and understanding. By sharing with each other after the death of their beloved, we make life easier for survivors because we understand exactly how they feel today and how they may feel tomorrow. The Maine Fallen Heroes Foundation is one of the only organizations in the State of Maine that financially supports the families of our fallen military heroes. Our support system helps those in need of things that government benefits don't cover and yes, there are quite a few!
Target demographics: Children & Families of our Fallen Military Heroes
Direct beneficiaries per year: (3) college students were given $1,000 college scholarships, we sent a mother & son to TAPS grief camp for children, we sent a Gold Star father to Europe to a TAPS retreat, we saved two Gold Star families in last year that would have become homeless, we have set up a Gold Star Kids Trust Fund which is growing rapidly and much more…
Geographic areas served: Maine
Programs: emergency financial assistance , college scholarships & Gold Star Kids Trust Funds. $20,000 in cash to Gold Star Kids once they reach 19 years of age.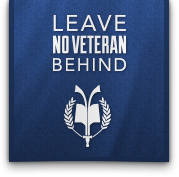 Leave No Veteran Behind (LNVB) is a national 501(c)3 non-profit organization that invests in Veterans to build better communities through employment training, transitional jobs, and our veteran educational debt relief scholarship. Leave No Veteran Behind invests in heroes who have served their country honorably and who seek to continue their service as assets in communities across America.
Nichole Jordan founded Maine Women Veterans Weekend Getaway Glamping Trips in 2019. In 2021 they offically changed names to Women Veteran's Glamping.
Nichole served her country in the US Army at Ft Hood, TX. She was a SPC and operated heavy equipment. After leaving the military Nichole never felt like a whole person ever again. Her 2 children are grown, and she now has the opportunity to reconnect with her military sisters and GIVE BACK. The sacrifice and hardships she's been through have made her more determined than ever, to make the best of life for herself, and for others.
Nichole has volunteered in the following positions: – 1st Vice at Houlton Maine American Legion – District 16 Commander of Southern Aroostook County for the American Legion – Commander of Post 202 Topsham Maine – Bangor Troop Greeter – Veterans Comittee at Augusta Elks Lodge 964 At the 1st Women Veteran's Glamping, Nichole heard how many of the veterans only knew 1 other women veteran in the state. That really hurt being a women veteran to hear. She only knew the women veterans from her American legion volunteering at meetings. She found it difficult to get involved in some of the military organizations if a person didn't go to the 'good ole boys' club or the bar. Some women aren't interested in attending military functions because of previous experiences which may have included active duty assault (MST). Therefor women veterans can find it difficult to connect with other individuals like themselves. Many women veterans are raising their families or grandmothers raising their grand children. After an amazing trip with other women, she started preparing for 2020, which as everyone can attest, was a difficult year for everyone. Nichole was diagnosed with Lung cancer just before Mother's Day in 2020. On that Friday, she Facetimed her children, her daughter in Texas and Son on Active Duty in Air Force to tell them the news. With the pandemic, there was no going to see them and tell them. Within just 3 weeks Nichole had part of her right lung removed. It was a difficult road, but she knew that there were brighter days ahead and the mission of helping other women, helped to drive her during that difficult time. Spring of 2021 would prove to be just what the doctor ordered, and Nichole put her feelers out on social media to see if other women veterans had the same desire that she did, and she was overjoyed to see the huge response, and the Women Veteran's Glamping Retreat overflowed with interest. The women were excited to be able to meet other women veterans and relax in the Maine woods. Our loving mascot black lab Willow Grace is found at most of the retreats. She has been Bangor Troop Greeting for 4 yrs. Her gentle and sweet disposition helps our veterans with relaxing, love and healing. Willow is often found napping or swimming at events. What Nichole found was that although there are amazing veteran supporting organizations, many tend to cater to male veterans. Thanks to support from amazing mentors, WOMEN VETERAN'S GLAMPING was born. The dragonfly is our symbol of dedication, beauty, honor, courage, love, and selflessness. The state of Maine is filled with an abundance of outdoor related activities, and great facilities for the Glamping. Maine Forest Yurts have been amazing to us, and become good friends. This is where we have hosted many of the glamping retreats to date. Thanks to our growth, we're looking to collaborate with other organizations in Maine for the summer of 2022. We have added Great Pond Adventure Center to our locations for Glamping June 2022.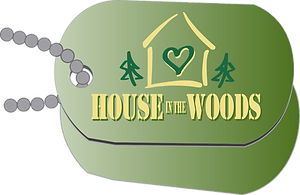 OUR MISSION Our Mission is to create a therapeutic, recreational, and educational retreat for our nation's U.S. armed forces and their families, using outdoor wilderness activities in Maine and natural habitats to help participants share common challenges related to their service and sacrifice in protecting our nation's freedom and democratic ideals.



Maine PAWS for Veterans"


Maine
Paws for Veterans is a non-profit corporation established as Embrace A Vet in 2012. Founded by the late Joy Johnson, Embrace A Vet initially
focused on retreats for veterans and spouses and later on service dog training for veterans with Post-Traumatic Stress. In 2021, Maine Paws
for Veterans was established to provide service dog training and support for veterans with military-related Post-Traumatic Stress. Maine Paws
for Veterans and Embrace A Vet have graduated approximately 130 teams of veterans and service dogs since 2012.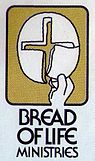 At Bread of Life Ministries, we operate on the principle that everyone should have access to these things, and we work to help our clients attain them. With our two shelters and multiple housing complexes throughout Augusta, we help provide shelter to the homeless. Our soup kitchen helps provide food to the hungry, and through community.

Mainers are veterans. Veterans comprise nearly 15 percent of our state's population ranking among the very highest veteran populations of any state in America. Put another way, nearly 1 in 7 Maine adults is a veteran. Maine's patriotism and commitment to service in our Armed Forces is nothing short of extraordinary. We must match with equal devotion, our commitment to them. They served us, we must now serve them by remembering them and taking care of our living veterans. I hope this memorial can help tell the stories of a generation of brave Maine veterans who did not return home but whose service and sacrifice must never be forgotten. This is a story of our generation of Maine servicemembers — a story that needs to be told. The Summit Project gives us an opportunity to say to our veterans you did your job. You served with honor. You made us proud. We are connected to you and continue to learn from your example. We are inspired by you because we took the time to learn about you. We do not forget you.

A Quilt of Valor® (QOV)
is a quality, handmade quilt that is machine or hand quilted. It is awarded to a Service Member or Veteran who has been touched by war. The
Quilt says unequivocally, "Thank you for your service and sacrifice in serving our nation."
To use the term Quilt of Valor, Quilts of Valor or QOV, the quilt must be a specific size, must have a label with required information, it must be awarded (it is not a gift) and it must be recorded.